Concept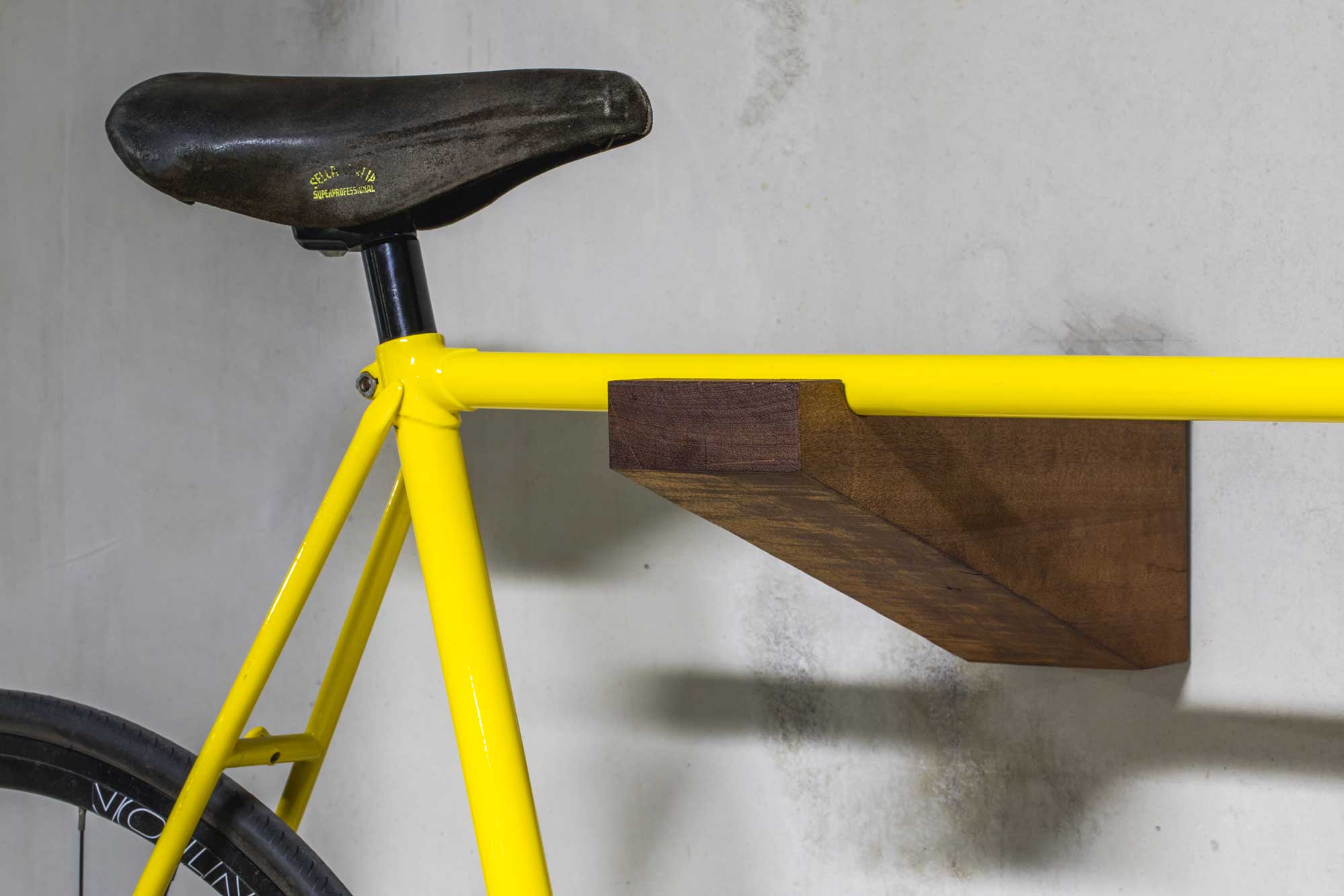 Concept
Inspired by wanting to create a piece specifically for a custom-built fixed gear bike, the Custom Bike Shelf is always made specifically for the bike it will hold. This means that the shelf allows the bike to sit flush against the wall. The shelf itself is unobtrusive and it is intended that it's crafted in a material that aligns with the aesthetics of the existing space. By displaying a bike in this manner allows the bike it holds to create a statement, as well as providing a functional storage solution.
Materials used: Meranti, Steel Brackets, Varnish
Process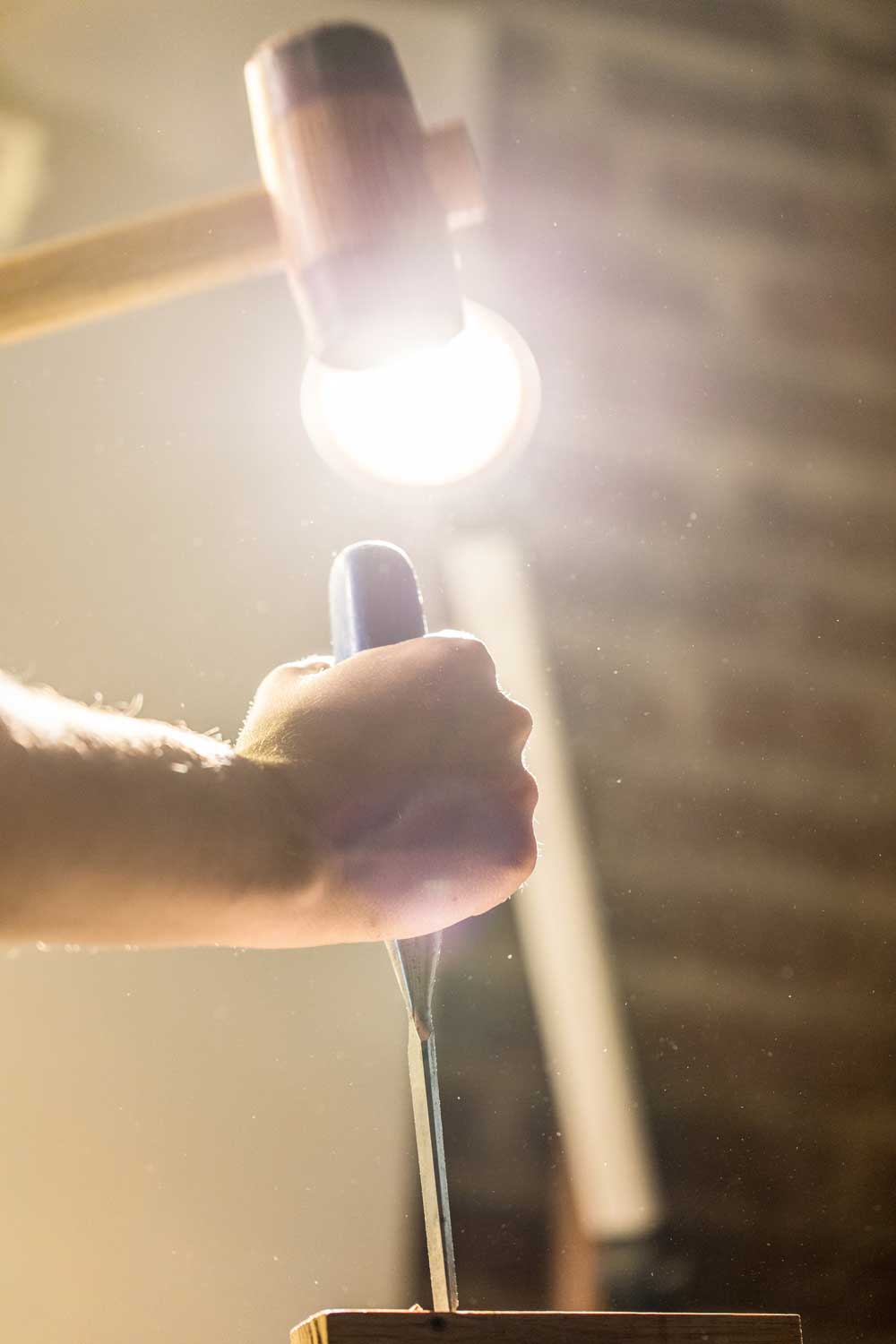 Process
To create the Custom Bike Shelf specialised tools were required to cut and shape the Meranti wood. The process to make this object has meant working directly with the custom-built fixed gear bike it was made for. Accurate measurements of the bikes frame and handle bars were moulded in to the wood. The results being an object that can securely and aesthetically display the bike.